About the Rototyp
With this desktop rotocast machine, also known as a Roto Molder or hollow molding device, you can effortlessly cast your own custom hollow parts with a perfect wall thickness.
Creating your products with Rototyp will make them more material efficient, much lighter, significantly cheaper and environmentally responsible.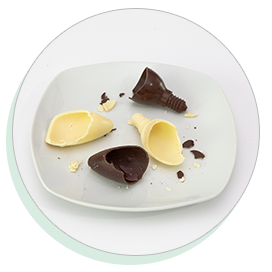 About Rotocasting
Rotocasting, also known as hollow casting, is a molding technique where a hollow mold is partially filled with a liquid material (such as self-curing resin, plaster, wax or melted chocolate) where the mold slowly rotates around two perpendicular axes. This ensures the material is uniformly dispersed and adheres to the surface of the mold where it slowly cures.
The continuous rotation causes any air trapped in the liquid material to rise, leaving a flawless surface without a pressure pot.
Rotocasting uses up to 90% less material compared to solid casting, resulting in weight and raw material savings. You will get the exact same look at a fraction of the cost. This makes rotocasting an economical and environmentally friendly manufacturing process.
­
The RotoTyp in action
How To Rotocast hollow chocolate light bulbs using the Rototyp | RC300 Rotocasting Machine KIT
The RC300 Kit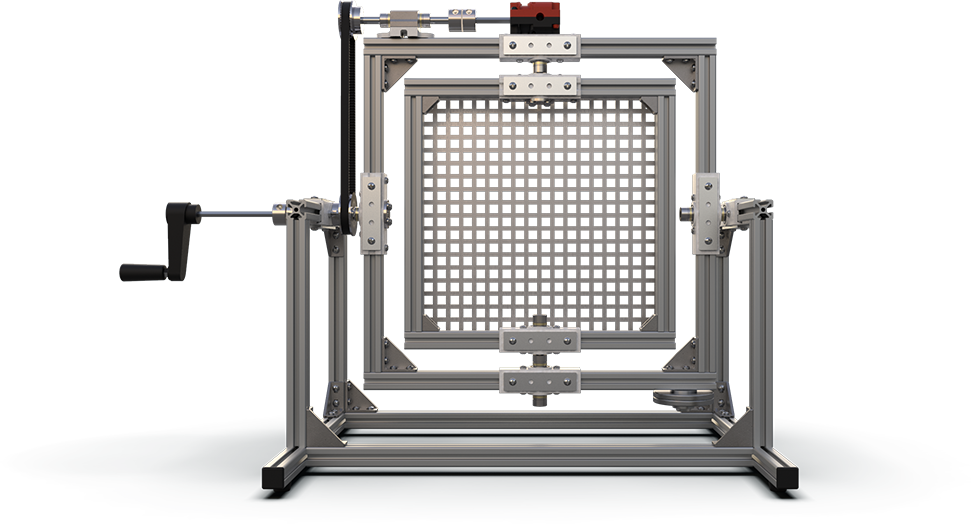 The Rototyp | RC300 is a DIY Roto Molder kit. You will get the complete set of components and instructions ready to be built.
Rototyp | RC300 is a tabletop model with an inner frame measuring 300x300mm. Once assembled, outside measurements are 490x440x510mm (L x W x H) with a weight of 5,7kg.
Rototyp Features
Rototype's frame consists of 20x20mm aluminum slot profiles making it very stable, lightweight and easy to assemble. Additional counterweights can be easily added or repositioned to give your mold perfect balance.
The strong perforated plate mounted to the inner frame lets you freely place multiple molds at once, which can be secured with rubber bands, screws or clamps.
The gears, which turn the inner frame, are lubricated and well protected inside a sealed gearbox, ensuring you don't have to worry about spilled casting material or other debris interfering with the rotation process.
To ensure smooth and long lasting operation all rotating surfaces use 608-rs radial ball bearings. In the event they get contaminated or wear they are easily sourced and replaced.
To give you the ultimate control over speed, Rototyp is equipped with a hand crank. For convenience, automation or for casting materials with a long curing period, Rototyp can be easily modified to be motor driven.
For transportation or storage, Rototyp disassembles quickly and compactly giving you time to focus on your objective… materializing your ideas into 3D objects!
­
From aspiring sculptor to established professional whether making indie toys or producing prototypes Rototyp will bring your ideas to reality.!